Business
5 Ways Branded Merch can Help Your Business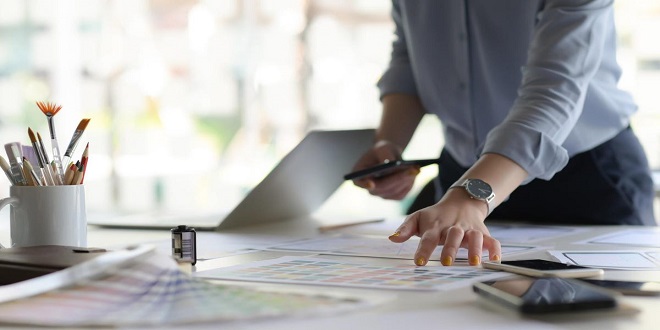 There are many ways to grow your business. If your customers are only from a specific area, you might be able to expand into a national market. You may be able to offer additional services or develop new products.
Start a new marketing campaign or establish a social media presence that you haven't used before. If your current employees aren't meeting your needs, you can hire people who better reflect your creative vision.
Some companies are able to stand out from their competition by releasing branded merchandise. If you don't yet have any, it's worth considering. Let's discuss a few ways that branded merchandise can benefit your business.
It gets your name out there
If your company is not well-known, a branded merchandise initiative could help you. You can think of products such as sweatshirts that have your logo on them, coffee mugs with your logo, and pens. Whenever someone sees one of these, they will see your logo as well as your company name.
They'll want to learn more about your company when they do. You can maximize your chances of attracting new customers by placing the merchandise in places where most people will see it.
This is how you can create brand loyalty
Brand loyalty is a key factor for your company's success. Consider the families that buy Coke and Pepsi every time they shop at the grocery store. Perhaps the children grow up to be adults and also buy those products. They may then pass that habit on to their children.
Loyalty is a way to make more money. While you can do this partially by offering great products and services, you must also have brand visibility to ensure that you are able to sustain your long-term strategy.
One way to achieve this is through branded merchandise. You can remind people to buy your products each time they look at or use them.
Sometimes all they need to do to make them buy more from you is to jog their memory. A sweatshirt featuring the Coke logo is more likely to be worn by someone who runs every day. They will not fully understand the subconscious effects of your advertising.
You will generate more leads
People will ask questions about your merchandise if you have merch with a memorable company name or logo. The merchandise can be worn by you or used in your everyday life. If someone asks about your company they can also talk about your products and services. Your merchandise can be used as a conversation starter.
You can either give away your merchandise or sell it. You might be able to attract buyers from faraway markets if your merch is distributed as widely as possible, even if it's only in one region.
You have a high chance of getting customers if you create as many merchandise with your logo and name as possible. If they see you wearing your merchandise, they might look for your app. They will see that you are a well-established business that is worth their time.
Employee morale can be raised
Your workers are just as important as your clients or customers. However, they may not realize this. People won't talk to anyone if they don't feel connected to the company or their work. They will see your company as a paycheck and not a cause they want to support.
They will feel different if you create a positive work environment. You can excite them with merch they can use in both a work environment and outside.
You should strive to create branded merchandise that is practical and useful. It is always a good idea to have clothing that you can wear often. Paperweights, tools and keychains are also options.
It's a cost-effective marketing strategy
is something you probably know if you own or manage a business and need to market your products or services constantly. You'll be more successful than your competitors if you do this more often and use more creative methods.
It is possible that you have limited advertising dollars. If so, it is important to plan how you will use them. Social media campaigns, TV spots, radio spots, billboards and other advertising options are all available. Your marketing can take on a whole new dimension with branded merchandise
You can get your branded merchandise out into the world in any way you want. This will often result in visibility that is much lower than other marketing efforts. A lot more than paying a professional SEO or marketing agency to create new branded merchandise, for instance. You can give away merchandise at street fairs and conventions.
Branded merchandise can be a business card for you company, and it can bring your business to new heights. It is a way to represent your brand physically and it can be used all over the globe.
You'll be able to tell if people from different backgrounds are wearing clothing with your logo or using branded merchandise that you made. Each new merch wave you create should result in higher profit margins. Your company might be a household name through branded merch.